Since its formation in 2002, AKF Consulting has become one of the nation's leading sources of insight and expert guidance in the college savings industry. Beginning in 2014, we expanded our expertise into the ABLE and emerging state-run retirement industries. Our firm was established with the sole purpose of bringing a private sector perspective to public administrators. To this end, our firm only represents the public sector and we bring to bear extensive private sector 529 and retirement experience as well as broad experience in mutual funds and municipal finance.
During our tenure, AKF Consulting has had the honor of advising thirty eight state administrators across thirty three States in every strategic aspect of their state investment programs, including: program design and implementation; regulation drafting, governance and fiduciary training; program manager solicitations, evaluations and negotiations; operational efficiencies and best practices; marketing assessments and distribution strategies; strategic product development; and legislative and regulatory updates and analyses, among others.
As an independent Municipal Advisor registered with the SEC and MSRB, AKF Consulting is held to the highest standards of fiduciary duty. Our Municipal Advisor Representatives provide 360-degree strategic advice to public entities involved in the business of establishing and maintaining state-run investment programs nationwide. Furthermore, we are staffed by a team of industry veterans with deep experience in in the 529, mutual fund, recordkeeping, retirement, corporate governance, regulatory and consumer marketing areas. Our entire team addresses the unique nature of each client engagement to ensure that each program is customized to the needs and objectives of each state administrator and board.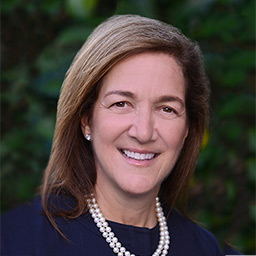 Andrea Feirstein
Managing Director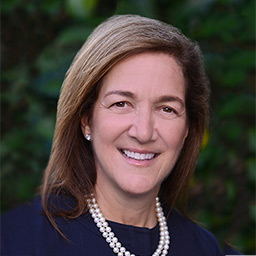 Andrea Feirstein
Managing Director
Andrea Feirstein founded AKF Consulting Group in 2002 to address the growing need in the college savings marketplace for unbiased, expert advice on all aspects of 529 plan design and administration. Since then, she has expanded the firm's focus to include ABLE plans and state-run retirement plans.  Today, she oversees the firm's engagements on all these initiatives.
Bringing a multi-dimensional perspective to public administrators of tax-advantaged investment programs, Ms. Feirstein has advised upon a wide range of program development and operational issues, including fiduciary training, investment option design, administrative policies, marketing strategies and analysis, and consumer outreach. Her experiences have included the re-bid of every major 529 program management agreement as well as the launch of new ABLE and state-run retirement plans.
Prior to starting AKF Consulting Group, Ms. Feirstein was Director of College Savings at Citigroup Asset Management, where she developed and managed the firm's proprietary 529 business. In this role she oversaw implementation of the State of Colorado's multi-manager, multiple share class Scholars Choice as well as the Bright Start College Savings, then a single share class product for the State of Illinois. Prior to her College Savings role, Ms. Feirstein was a senior investment banker with Salomon Smith Barney's Municipal Securities Division (now a part of Citigroup) and a bond lawyer with Brown & Wood (now Sidley Austin).
As an active industry participant, Ms. Feirstein currently serves on the Board of the National Institute of Public Finance, a joint venture between the National Association of State Treasurers (NAST) Foundation and Pepperdine University. She previously chaired the NAST Corporate Affiliate Advisory Board and the Corporate Affiliate Committee of the College Savings Plans Network. She is a frequent speaker at industry conferences and is often quoted in national business publications, including The Wall Street Journal and The New York Times, among others. Additionally, Ms. Feirstein serves on the Boards of Directors of the New York City Industrial Development Agency and Build New York City, for which she chairs each entity's Finance Committee. Finally, she is a member of the Board of Trustees of the Randalls Island Park Alliance, for which she serves as Treasurer and chairs the Finance Committee, having previously chaired the Audit Committee.
Ms. Feirstein graduated from the University of Virginia School of Law, where she served as Editor-in-Chief of the Virginia Tax Review, and from the Georgetown University School of Foreign Service (BS in International Finance). She is an SEC- and MSRB-registered Municipal Advisor Representative (Series 50) and previously was a FINRA-licensed General Securities Representative (Series 7), a Municipal Securities Principal (Series 53), and a Uniform Securities Agent (Series 63). She is also a member of the New York Bar (retired).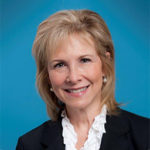 Diana Cantor
Senior Adviser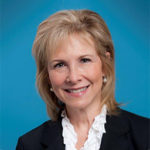 Diana Cantor
Senior Adviser
Diana Cantor has been an instrumental part of AKF Consulting Group since 2010, when she and Ms. Feirstein teamed up to provide advisory services to qualified tuition plans. In 2012, they formalized their partnership under Hudson James Consulting LLC, which they maintained until late 2015. Since then, Ms. Cantor has focused on the areas of governance, fiduciary duties and oversight for AKF Consulting. Ms. Cantor is the Past Chairman of the Board and a current Trustee and the Vice Chairman of the Virginia Retirement System, the 20th largest pension plan (public or private) in the country. She is also a Partner and a member of the Board of Managers of Alternative Investment Management, LLC, an independent, privately-held investment management firm.
Previously, Ms. Cantor served for over a decade as the founding Executive Director of the Virginia College Savings Plan, the State agency that administers Virginia's Section 529 qualified tuition plans. Under her leadership, the Virginia College Savings Plan grew to more than 4 million accounts representing over $27 billion in assets under management at the time of her departure.
Ms. Cantor's career has included vast and diverse experience in legal, investment, and financial management. She has held the position of Vice President at Goldman, Sachs & Co. in New York, serving as chief administrator of the firm's leveraged buyout and internal investment funds and merchant banking/principal investment operations. She also practiced law in the real estate department of the New York office of Kaye Scholer LLP (now Arnold & Porter Kaye Scholer).
Ms. Cantor is currently a director of two public companies, Domino's Pizza, Inc. where she serves as Audit Committee Chair and as a member of the Nominating and Governance Committee, and Universal Corporation where she serves as Chairman of the Finance Committee and as a Member of the Pension and Investment Committee and the Compensation Committee. She is a past director of Revlon, Inc., Media General, Inc., and The Edelman Financial Group Inc. She is also a past Director of the private company boards of Edelman Financial Services, Knowledge Universe, Service King Collision Centers and Vistage International. In addition, Ms. Cantor currently sits on the Boards of 100 Women In Finance and the U.S. Chamber of Commerce Foundation where she also served as Chairman of its prior supporting foundation, the Policy Forum Endowment Fund.
Ms. Cantor graduated from New York University School of Law, University of Miami School of Business (MBA) and the University of Florida (BS in accounting). She is a Certified Public Accountant and a member of the State Bar in Virginia, Florida, and New York.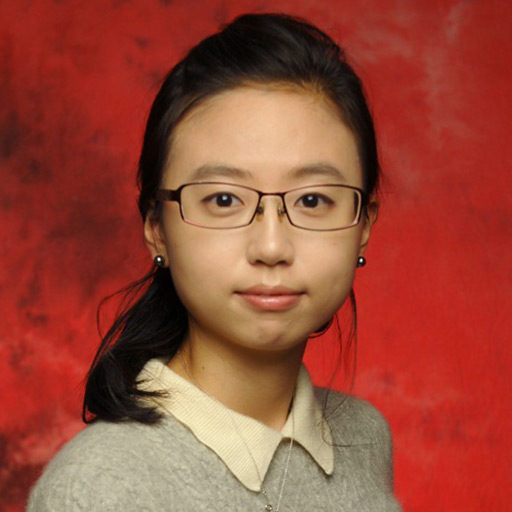 Soohyang Lee
Associate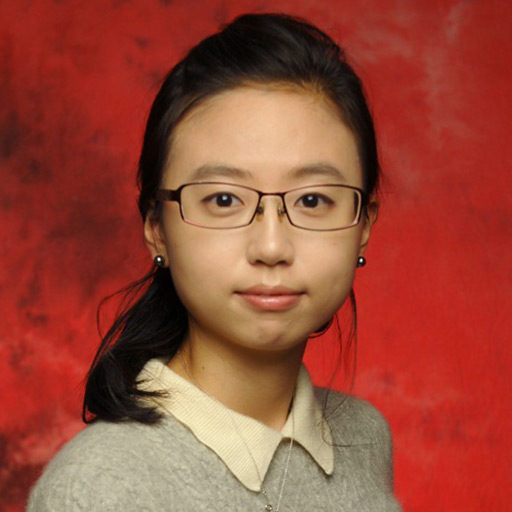 Soohyang Lee
Associate
Soohyang Lee provides quantitative and technical expertise on 529, ABLE and state-run retirement client matters. In particular, her responsibilities include monitoring industry developments and managing AKF's industry databases, which she uses to analyze investments, fees and other plan features on an ongoing basis. Additionally, she is actively engaged in all phases of the Requests for Proposals for which AKF is responsible.
Ms. Lee joined AKF Consulting in 2011 upon graduating from the University of Virginia McIntire School of Commerce (BS in Commerce with concentrations in Finance and Accounting). She is an SEC- and MSRB-registered Municipal Advisor Representative (Series 50) and has passed Levels 1, 2 and 3 of the CFA exam.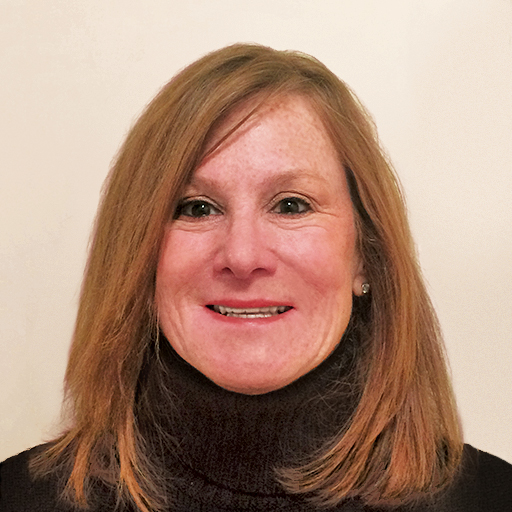 Ellen Breslow
Senior Consultant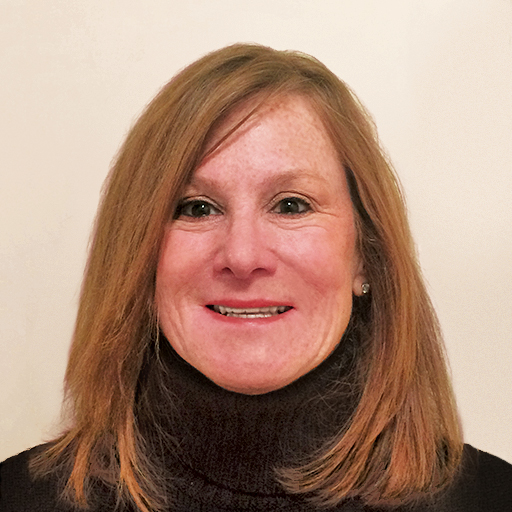 Ellen Breslow
Senior Consultant
Ellen Breslow is responsible for all IRA and retirement plan activities within Secure Choice retirement programs at AKF. Her expertise includes product design, operational and custodial platforms, and sales and marketing. Ms. Breslow's primary focus is the development and the implementation of the appropriate retirement plan structure for state-run retirement programs. In addition to working closely with AKF Consulting on state-run retirement programs programs and general firm marketing, Ms. Breslow provides health care advisory services through EAB HealthWorks.
Ms. Breslow spent a 26-year career at Citigroup's Smith Barney Global Wealth Management Division, most recently as the creator and Managing Director of the Retirement Resources Group focusing on individual retirement planning and health care advisory for clients and prospects of Smith Barney and Citigroup's Private Wealth Management advisors. Prior to the establishment of the Retirement Resources Group, Ms. Breslow was the Managing Director of Financial, Education and Retirement Planning Services. In this role, she was the business manager for Smith Barney's Financial Planning Desktop Applications and Citigroup's prototype IRA and Qualified Plan documents. She also ran the marketing and strategy unit for Individual Retirement Planning Services, including systems, operation, compliance and legislative changes that impacted individual retirement plans. She was instrumental in the integration of IRA programs to the Citigroup IRA platform from acquired financial services firms.
Furthermore, Ms. Breslow developed and implemented Smith Barney's "On Site" program, which offered corporate employers a variety of financial and retirement planning seminars conducted by highly qualified Smith Barney Financial Advisors. This program offered employers the opportunity to establish a financial wellness benefit at the workplace.
Ms. Breslow is a graduate of Lehigh University and is a FINRA-licensed Investment Company/Variable Contracts Products Limited Representative (Series 6), a General Securities Representative (Series 7), a General Securities Principal (Series 24) and a Municipal Fund Securities Limited Principal (Series 51).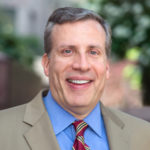 Mark Chapleau
Senior Consultant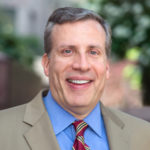 Mark Chapleau
Senior Consultant
Mark Chapleau is responsible for reviewing state regulations, drafting program disclosure materials, and monitoring legal and regulatory developments, including litigation developments relating to tax-advantaged investment plans, including 529 plans, ABLE plans, and state-run investment plans. In addition to working closely with AKF Consulting, he is a Member at Weston Patrick, PA in Boston, Massachusetts. Mr. Chapleau is one of the nation's foremost authorities on the legal and business issues involved with 529 college savings plans and 529A ABLE plans.
Mr. Chapleau provides consulting, counseling, representation, and training services to 529 and 529A program managers, state agencies, non-profits, law firms, and individuals on a wide range of matters. His goal is to make the laws and regulations surrounding tax-advantaged college savings and disability plans understandable so that stakeholders may take full advantage of these powerful financial tools.
Mr. Chapleau has advised clients for the last 14 years in connection with more than 34 separate 529 and ABLE Plans sponsored by 20 states. Mr. Chapleau is an active member of the Legal and Regulatory Affairs Committees of the College Savings Foundation and the College Savings Plan Network, which both educate the public on college savings plans and ABLE Plans. In addition, Mark is a frequent speaker on, and moderator of, panel discussions at college savings and disability savings plan conferences.
Mr. Chapleau leverages his extensive experience to (i) navigate Plan clients through applicable tax, securities regulatory, and other legal issues; (ii) draft and negotiate required contracts; and (iii) prepare program offering documents and other marketing disclosures. He is the former President and General Counsel of Upromise Investments, one of the nation's leading Section 529 college savings program managers. Upromise Investments was subsequently sold to Ascensus. Prior to Upromise Investments, Mark was a Senior Legal Counsel at Fidelity Investments.
Mr. Chapleau is also a member of the Board of Directors of Clearway School in Newton, MA. Clearway is a small, private, non-profit day school for students in grades 6 to 12 with language-based learning disabilities, nonverbal learning disabilities, dyslexia, and other similar special needs.
Mr. Chapleau received a merit scholarship and graduated from Brooklyn Law School, and from the University of Connecticut (BA in Political Science). Previously, he was a FINRA-licensed General Securities Representative (Series 7) and a General Securities Principal (Series 24). He is also a member of the Bar in Massachusetts and Connecticut.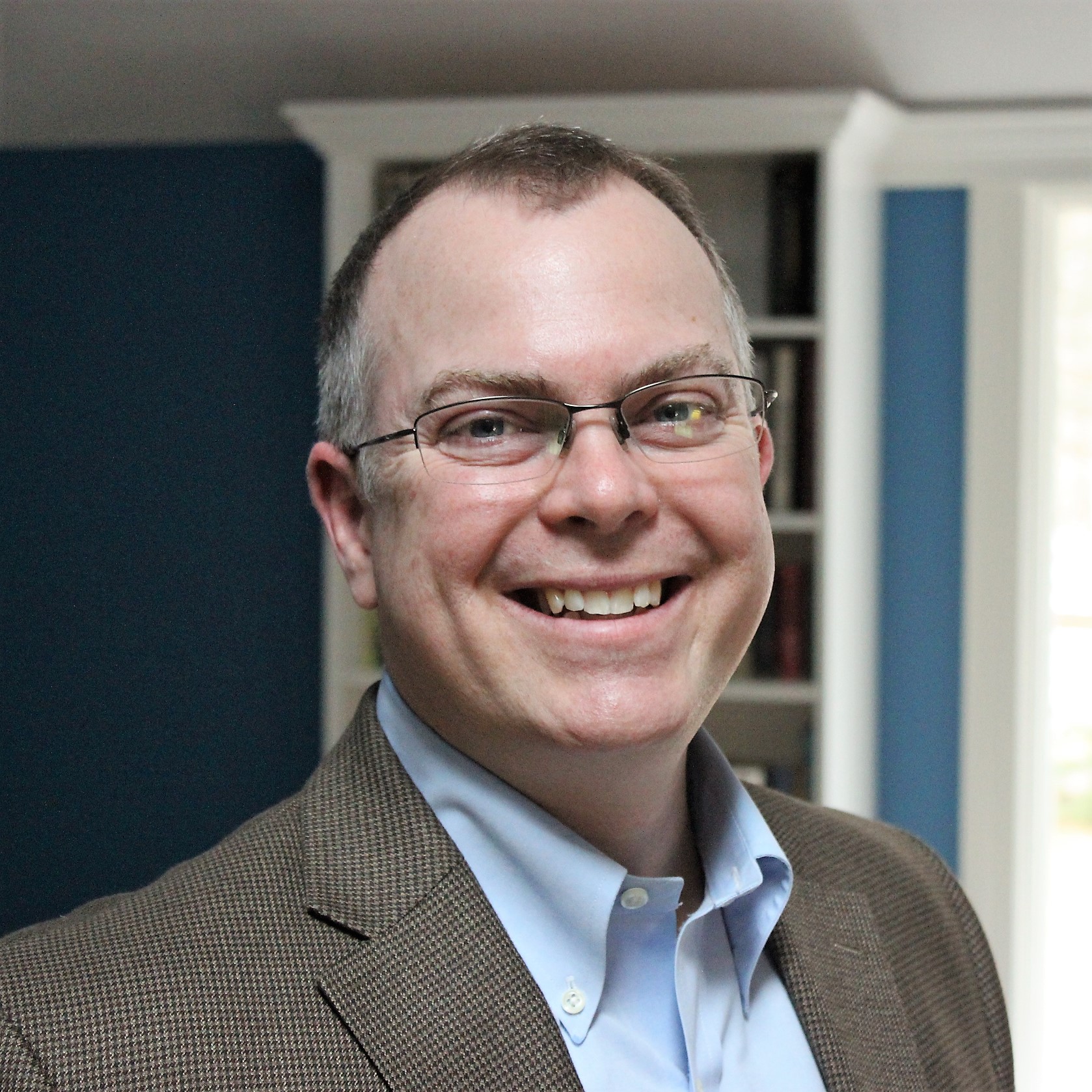 Derek DeLorenzo
Senior Consultant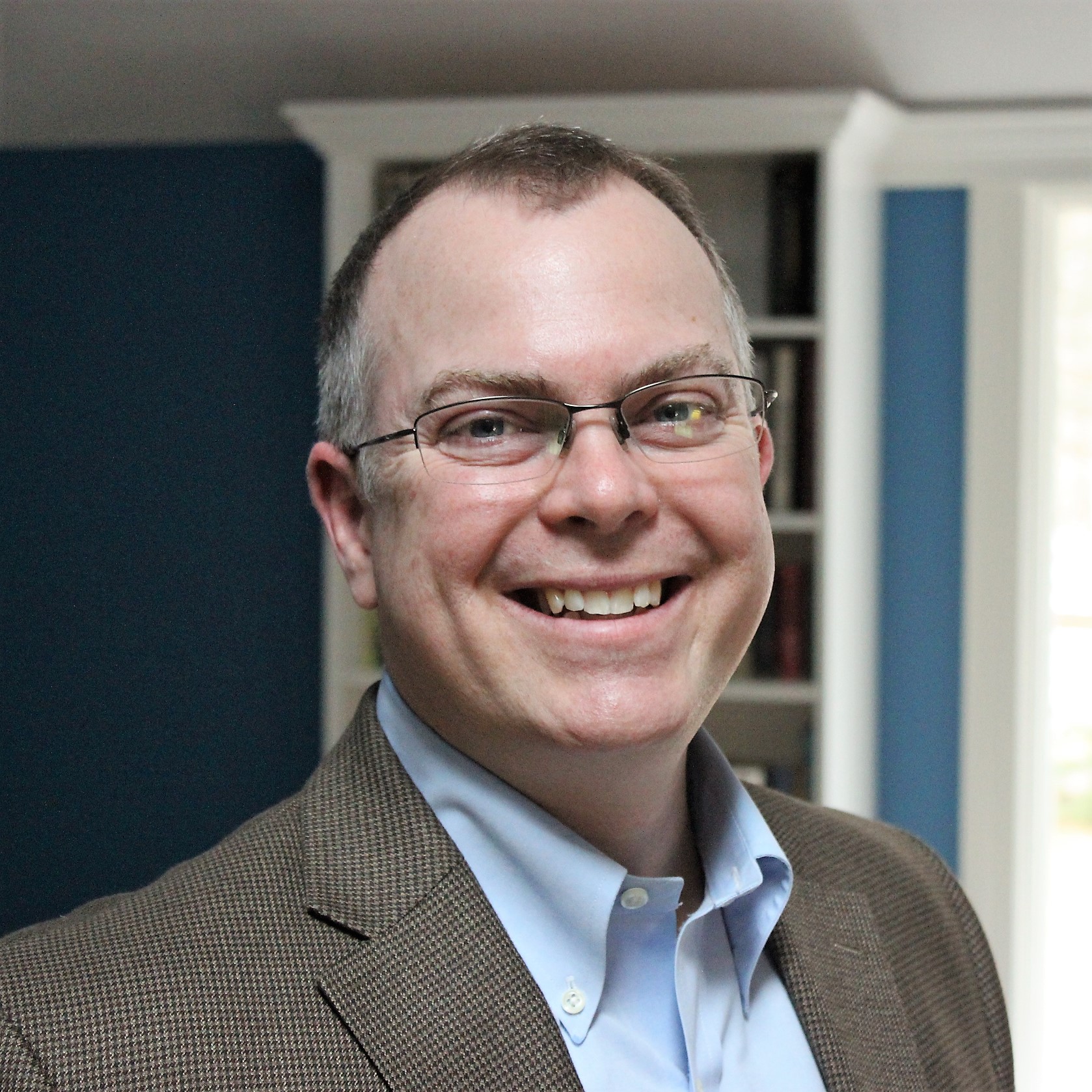 Derek DeLorenzo
Senior Consultant
Derek DeLorenzo leads AKF's program design and implementation initiatives with responsibility for all aspects of plan start-up and administration. In this capacity, he brings the unique perspective gained from over twenty years of experience managing major components of financial services organizations. He has a track record of working with compliance, legal, sales, business development, recordkeeping platform technology and client service operations to ensure complex projects and initiatives are successfully completed. In addition to his work with AKF Consulting, Mr. Delorenzo is the President of DeLorenzo Consulting Group, LLC, which focuses on assisting with the launch of new products into the financial services marketplace.
Prior to starting DeLorenzo Consulting in 2015, Mr. DeLorenzo was Senior Vice President, Client Relationship Management at Ascensus College Savings. In that role, he provided oversight of all client-facing activities. His responsibilities included management of the Relationship Management team, Advisor Sales team, Investment Management team and Marketing team. Ascensus College Savings is part of Ascensus, the largest independent retirement and college savings service provider in the United States.
Prior to joining Ascensus College Savings, Mr. DeLorenzo held several positions supporting intermediary sold products at John Hancock Financial Services (a division of Manulife Financial). As Director of Operations for the John Hancock Freedom 529, he designed and implemented the operations platform for the advisor-sold, multi-manager 529 plan.
Mr. DeLorenzo is a graduate of Fairfield University (BA in History) and previously was a FINRA-licensed General Securities Representative (Series 7) and a General Securities Principal (Series 24).